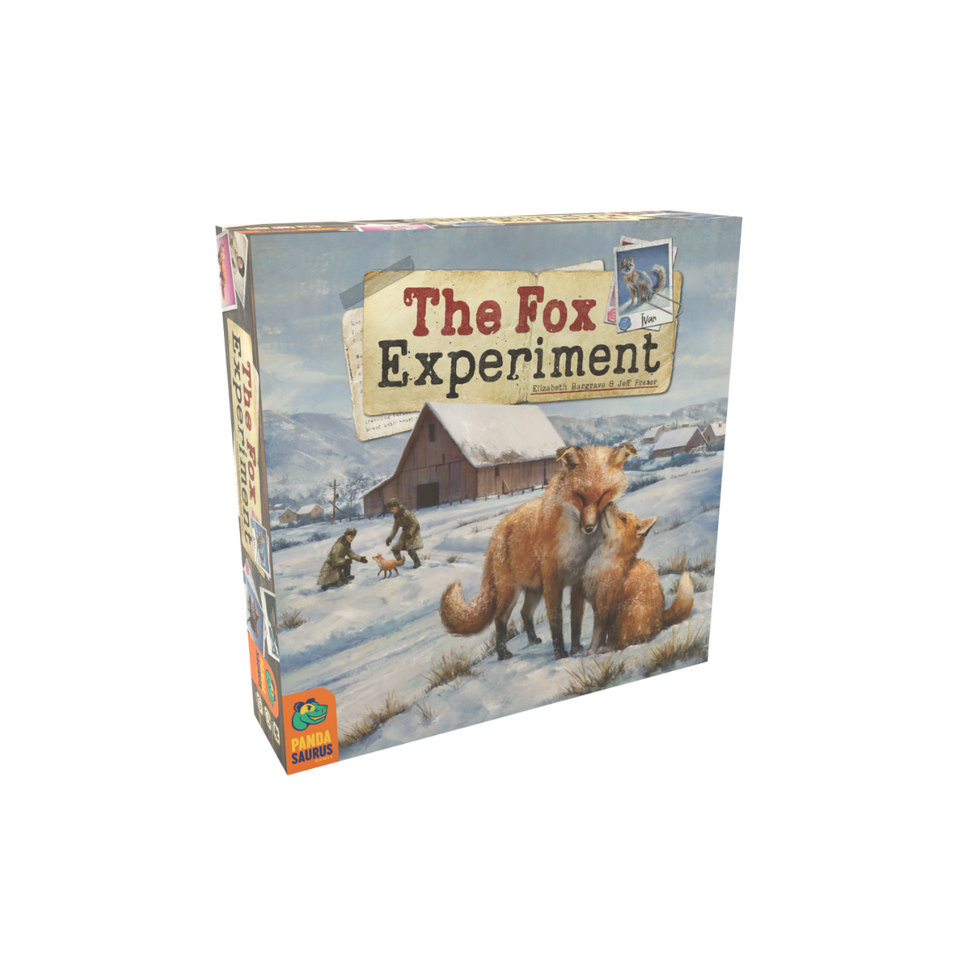 The Fox Experiment
PANFOXCORE
$59.95
In 1958, Demitri Belyaev and Lyudmila Trut started an experiment on domestication. From a large group of foxes, they selected the ones that reacted to humans with more curiosity and less aggression. In each generation, they selected only the friendliest pups to become parents — hoping to recreate the process that originally led to domestication thousands of years ago. The experiment made stunning progress. Even though the foxes were chosen only for their friendliness, they soon started to get many of the physical traits that we associate with domesticated animals — like spots, floppy ears, and curly tails. As communication opened up, the foxes made major contributions to our understanding of how these traits are expressed. The experiment continues to this day.
In The Fox Experiment, you'll breed your own domesticated foxes. In each round you'll select a pair of fox parents who have certain traits. You'll gain those specific trait dice, roll them, then try to move them around to make complete trait symbols which you'll then mark off on your pup card. You'll then gain trait tokens depending on how many traits you marked off which you'll use to upgrade tracks on your personal player board.
At the end of the round, the previous generation of foxes will be cleared and all of the new pups will be moved to the kennel — thus becoming candidates to be chosen as parents in the next round. The game ends after 5 rounds and you'll gain points for pleasing patrons (end of game scoring bonuses), studies completed (personal player objectives), if you ever won the friendliest fox award, upgrades on your personal player board, and extra tokens. The player with the most points wins!
Links:
Learn about The Fox Experiment!
What the press is saying
We took it to the retreat we were going to and we kept playing it because it was so much fun, which I almost never do. I don't allow prototypes in the Dice Tower library, but I like this one so much.
-Tom Vasel
...a noteworthy title for pushing the broader hobby toward the inclusion of more sophisticated scientific themes. It's a relatively straightforward game roughly on par with Wingspan in complexity, but it shows a far more insightful integration of its subject matter.
-Charlie Theel, Polygon
The Fox Experiment offers a fresh blend of educational content and strategic gameplay set against the backdrop of an actual historical experiment. Its complexity provides a challenge, making it ideal for those seeking a thoughtful gaming experience within a reasonable timeframe.
-Tabletopping
I thought it was quite fun. It has some roll and write vibes, some drafting, some power upgrades all wrapped into an interesting theme. Very interested in playing it again!
-Boards Alive
In recent years this would be my favorite dice drafting game. We're talking here about a combination of dice drafting and engine building with a theme and components that just all come together.
-Brains on Games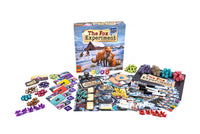 Additional information
| | |
| --- | --- |
| Weight | 4.6 lbs |
| Dimensions | 11.6 x 11.6 x 2.8 in |
| Player Count | 1-4 |
| Time | 75 min |
| Age | 14+ |